About the Program
The Hauer and Company Indigenous Bursary Program provides educational bursaries to BC Indigenous Peoples on a merit-based system in order to assist students in achieving their educational dreams and reaching their career aspirations thereby improving the social and economic well-being of BC Indigenous Peoples.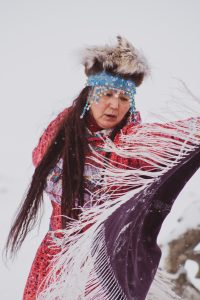 Today, there are approximately 200,000 Indigenous people in British Columbia. They include First Nations, Inuit and Métis. There are 198 distinct First Nations in B.C., each with their own unique traditions and history. Many are unable to attend a post-secondary institution due to lack of financial resources.
At Hauer and Co. we understand that receiving an education is an expensive undertaking, especially for Indigenous Persons who may not have the financial support.
Hauer and Co. seeks to empower Indigenous Peoples by offering annual educational bursaries in the amount of $5,000 each. These are non-repayable funds.
If you are an Indigenous student or aspiring student and in need of financial assistance, we encourage you to apply by accessing the application form by clicking the link below.
Click Here To Apply For The Bursary Program
"Education is key to our future as Indigenous Peoples"

Roberta Jamieson, President and CEO of Indspire
How The Program Is Funded
The Bursary Program is wholly funded by Hauer and Co. The law firm sets aside 10% of Hauer and Co.'s revenues generated from indigenous matters.
When an indigenous legal claim is handled by the law firm and revenues are generated from the claim, 10% of those revenues are set aside for the bursary program.