Dean Gladue, Indigenous Liaison Manager
Dean Gladue, Indigenous Liaison Manager, is a proud Métis person, tracing his Métis roots back to the Red River settlement, through both his father's and mother's lineage. Mr. Gladue recently retired from the RCMP after 26 years of distinguished service working with aboriginal and non-aboriginal communities in British Columbia and Canada. Mr. Gladue was the RCMP representative on the team responsible for bringing the Drug Abuse Resistance Education (DARE) program to Canada as well as being an integral part of the development of the Aboriginal Shield program. During his long and illustrious career with the RCMP, Mr. Gladue developed and honed his skills as a community developer, a strategic thinker, an expert team builder and a persuasive negotiator, seasoned in conflict mitigation and resolution.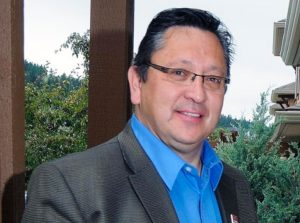 Dean enjoys and takes great satisfaction in developing strong productive working relationships between Indigenous Peoples of British Columbia and connecting them to legal professionals who can make a difference in their lives. He is always open to meet and discuss with those who have been injured in a motor vehicle accident or through the fault of someone else. Dean provides legal information to Indigenous groups concerning legal services offered by Hauer and Co. He promotes and foster the provision of professional legal services to Indigenous people in a variety of legal areas including personal injury, civil litigation, insurance, family, wills and estates, and Indigenous Peoples law.
Dean is also keenly interested in ensuring that Indigenous Peoples who are financially unable to achieve their educational dreams are given opportunities to reach their career goals. Dean is available to discuss the "Request-A-Bursary" program and assist in the application process for the Hauer and Co Indigenous Bursary Program.
Dean can be reached on his cell phone at 1-250-572-3784 or e-mail at Dean@hauerandco.com.